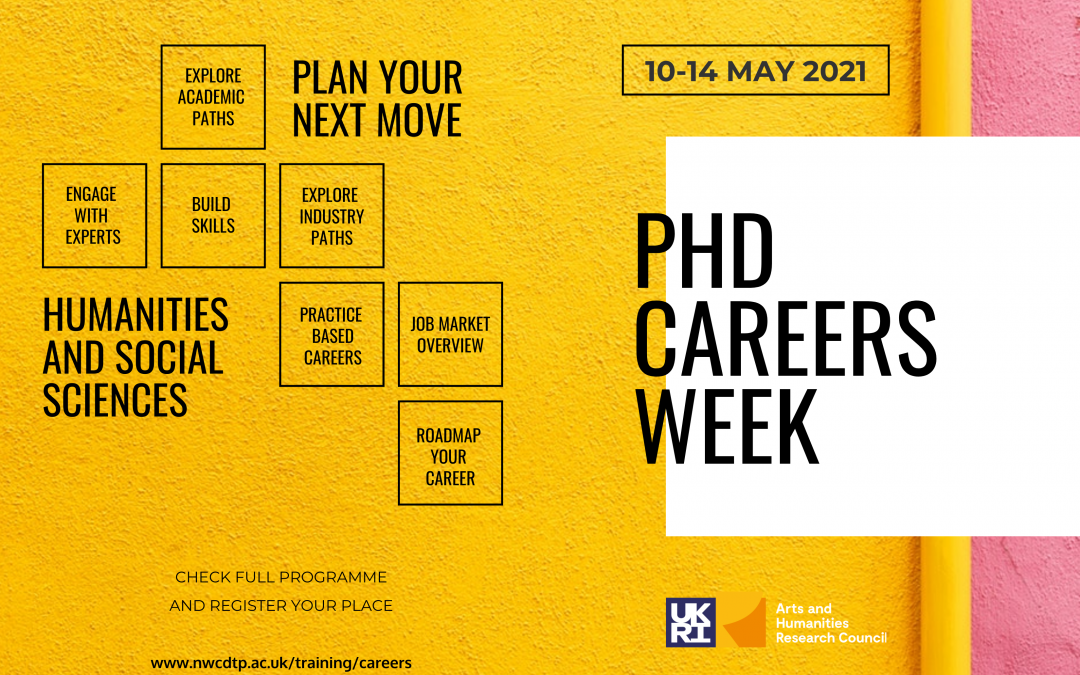 PhD Careers Week 2021 is coming
We are excited to announce that registration is now open for this year's PhD Careers Week, a week-long series of events to support Humanities and Social Sciences PhD researchers in making career choices and explore a variety of post-PhD opportunities. The themes that will inform this series are: Resilience, Flexibility, Transformation and Collaboration. 
You can attend real-time online sessions, to hear from Careers experts and guest panellists from a range of career areas and backgrounds, as well as small-group workshops led by executive coaches and researcher developers to support you in acquiring processes and tools for effective career design. 
The programme is open to doctoral researchers based at the seven institutions of the NWCDTP and NWSSDTP, UKRI and non-UKRI funded.
Explore the sessions on offer and Book your Place here. Skills workshop spaces are limited, therefore book early to avoid disappointment!