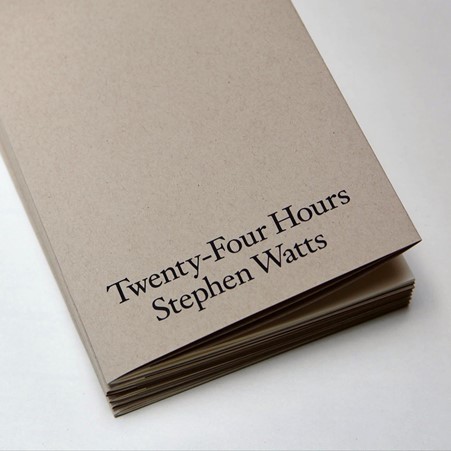 My placement experience at an independent publishing house – by Rory Cook
I recently completed a six-month part time placement through the NWCDTP Researcher-Led Placement Scheme, working at Prototype Publishing, an independent publishing house working with fiction and poetry through an interdisciplinary approach. This was an excellent opportunity for me to apply some of my thesis research in a real-world context, to gain valuable industry experience, and to build meaningful professional relationships for future collaborations.
At the outset of this project, we had intended for me to focus my work on the interdisciplinary anthology, Strangers Within, which explores the notion of 'encounter' in documentary films. While I did substantial work on this project — including editorial meetings, discussing contributions, and advising on the anthology's overall direction — Strangers Within was delayed by funding issues. As a result, I ended up taking the lead on another publication: a collected volume by the poet Stephen Watts. Working on this collection has been fascinating, involving working closely with the author on collecting texts, both published and unpublished, from his fifty-year career, and considering the shape of the publication overall, requiring a sensitive editorial approach.
This placement felt like a genuine collaboration between myself and the partner, and this is encapsulated by our joint publication of one of Stephen's early, unpublished texts from the 1970s: Twenty-Four Hours, published collaboratively by Prototype and my own small press Monitor Books, is forthcoming this spring to anticipate the collected volume in the autumn. I am so looking forward to seeing how both publications are received over the months and years to come.
These projects were in addition to general publishing experience over the six months and working closely with the editor on editorial tasks, such as: soliciting and organising texts, copyediting, responding to author queries, and holding editorial meetings. The role also involved gaining valuable experience in sales, publicity and marketing (incl. social media), design and production, and researching funding opportunities. We also worked together on a number of events over the period which allowed various audiences to engage with the work; I also invited a Prototype author, Lila Matsumoto, to take part in a new event series I organised.
Overall, the placement formed a very rewarding part of my PhD experience and felt like a wonderful, productive exchange between myself and Prototype. I'm looking forward to building on the work begun in this period and working on further projects in the future!
Rory Cook is completing his PhD in Creative Writing at the University of Salford. Soon after writing this blog at the end of his placement, Rory started to work as Freelance Co-editor of Prototype Publishing.
Read the full story on Rory's placement here.
For information on the NWCDTP Placement Scheme and the Researcher-Led strand and how to apply, see here. We offer 1-2-1 coaching sessions to help you develop your desired placement project.